Qualifications & Life Experience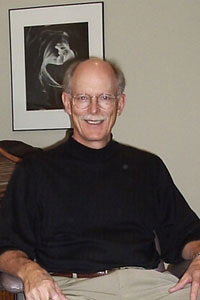 EDUCATION AND TEACHING EXPERIENCE
B.A. University of Michigan 1967
M.D. New York University 1971
INTERNSHIP in Pediatrics, Lincoln Hospital, Bronx, NY and Albert Einstein College of Medicine
RESIDENCY in Psychiatry, University of Colorado and University of Michigan
FELLOWSHIP, Consultation Liaison Psychiatry, University of Michigan
BOARD CERTIFIED 1982
The Physicians in Management Series (3 weeks) by the American College of Physician Executives
Faculty Appointments:
Full-Time Assistant Professor, University of Texas Medical Branch, 1979-1982
Volunteer Assistant Clinical Professor, University of Colorado 1986-1995
---
ACADEMIC PRESENTATIONS
I.Q. and Education as a Predictor of Longevity in Home Hemodialysis
Psychological Supervision of Family Medicine Residents Using Videotaped Encounters
Medical Student Education on a Psychiatric Consultation Liaison Service
Psychosocial Screening Questionnaire
---
EDUCATIONAL PRESENTATIONS
Couples Therapy I: "Why Do Couples Come to Therapy?". A Review of 22 Consecutive Cases.
Couples Therapy II: "What Does Treatment Look Like?". A Video Presentation of Excerpts from a Complete Treatment.
Medical Interviewing: Research, Education and Training.
Alcohol Issues: Diagnosis and Treatment with a Video Case Presentation.
Substance Abuse and Psychiatric Comorbidity: Implications for Treatment.
Depression and Its Treatment.
Stress, Illness and the Role of Social Support.
Psychosocial Issues for the Oncology Patient.
Co-coordinator of Conference: "Physicians' Issues: Professional Changes and Personal Choices", Fall 1990.
Psychiatric Update to Arapahoe Medical Society, March 2004.
---
CONSULTANT POSITIONS
Medical Director for Psychiatric Services, St. Joseph Hospital 1987-1997 as well as position as Department Chairman
Cottonwood Care Center, Brighton, Colorado 1992 to 2016
Mercy Seniors Clinic 1993-1995 and Total Long-Term Care Project 1993-1996 (Geriatric Psychiatry)
Community Care Programs 1994 to 2006 (Residential and Out-Patient Services for Patients with Chronic, Severe Mental Illness)
Wellness Treatment Center (Intensive Outpatient Treatment 303-777-0303)
Laradon Hall 1993 to 2001 (Services for Adolescents and Adults with Developmental Disabilities)
Board Member and Chairman of Karis, Inc. Residential Halfway House 1983-1987
Colorado Assessment and Treatment Center (Forensic Services) 1998-1999
Harmony Pointe Care Center (Quality Consultant for Psychopharmacology)
---
ACTIVITIES AND INTERESTS
Coaching: Swimming, Baseball, Softball,
Elder and Christian Education (Elementary and Adult)
Gardening, Golf, Skiing
Chairman of Public Information Committee of Colorado Psychiatric Society